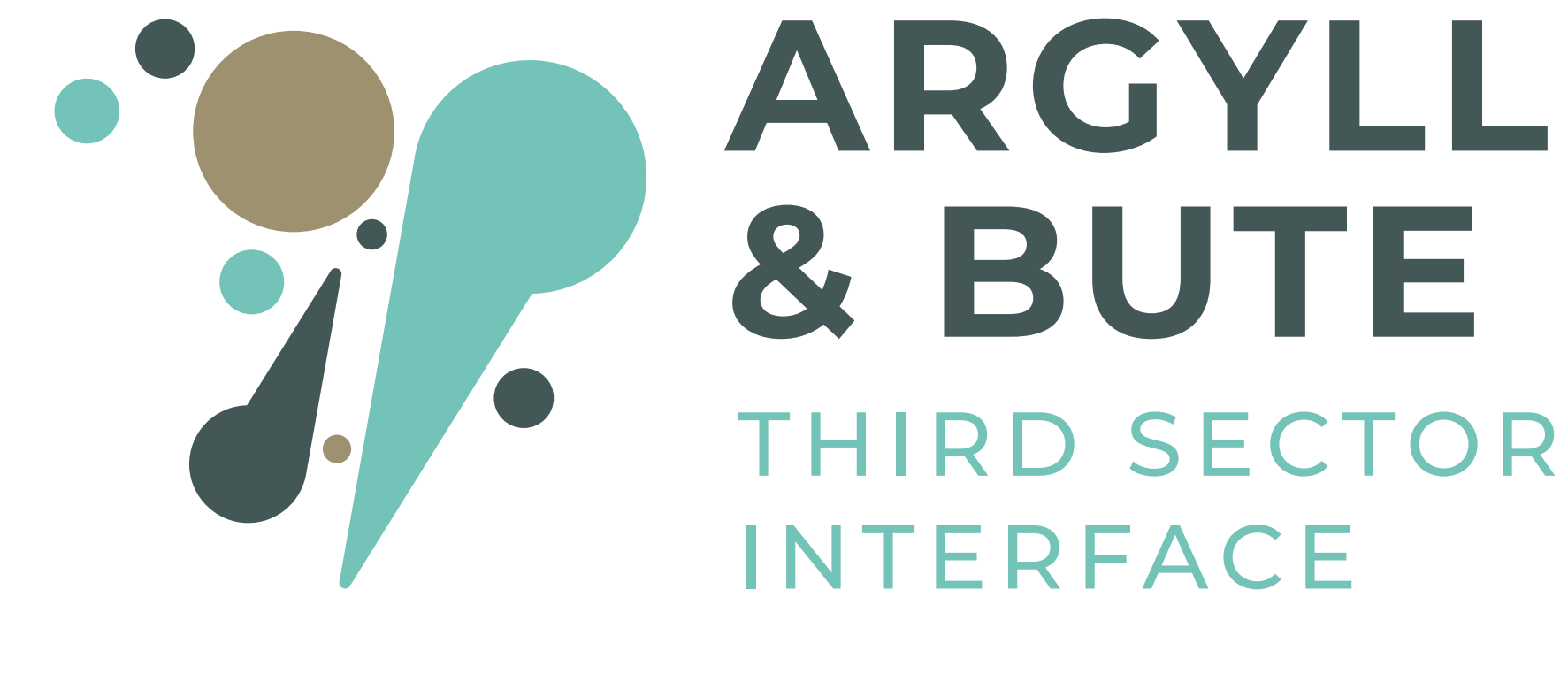 In using and accessing this website, whether as a registered user or otherwise, you accept in full and agree to abide by this disclaimer relating to your use and the content of this site.
The Argyll & Bute Community Directory Website, delivered by Argyll & Bute Third Sector Interface (TSI) is open to registration by any organisation and therefore inclusion of any organisation does not reflect any endorsement or recommendation by Argyll & Bute TSI.   The directory offers an impartial service and the information provided is for general information purposes only, in order to show users the range of groups and activities available to them and the organisations able to offer such provision.
Although Argyll & Bute TSI make reasonable efforts to keep the information on this website up to date and accurate, the service details listed on the Argyll & Bute Community Directory may have been supplied by the service provider and there may be other options available which are not shown, or options shown which are not available.  Therefore, Argyll & Bute TSI makes no representations, warranties or guarantees, whether express or implied, about the completeness, accuracy, reliability, suitability or availability with respect to the website or the information, products or services contained on the website for any purpose.
Argyll & Bute TSI has not conducted background checks or other forms of due diligence against the providers listed on the Argyll & Bute TSI Community Directory.
Any reliance you place on information contained in the Community Directory is therefore strictly at your own risk.  It is therefore recommended that anyone seeking to use or access services listed on the Argyll & Bute Community Directory should conduct their own separate checks to ensure the service/organisation meets their needs and requirements
IN NO EVENT WILL ARGYLL & BUTE TSI, ITS EMPLOYEES OR AGENTS BE RESPONSIBLE OR LIABLE FOR ANY FOR ANY LOSS, DAMAGE OR  INCONVENIENCE CAUSED, INDIRECT OR CONSEQUENTIAL, WHATSOEVER ARISING OUT OF, OR IN CONNECTION WITH, THE USE OF THIS WEBSITE.
Links from the website lead to pages maintained by other organisations. These links are provided for your convenience, and do not imply that Argyll & Bute TSI endorses or supports those organisations, the information on their pages, or their products or services in any way. These sites are not under the control of Argyll & Bute TSI, nor does Argyll & Bute TSI review or vet the contents of any websites linked to from this site, and Argyll & Bute TSI is therefore not responsible for their content.
Argyll & Bute TSI and its agents make reasonable efforts to check that links leading to third party websites / emails are working and we endeavour to correct broken links.  Any broken links that cannot be corrected will be removed from the website.  If you find a broken link on the website, please let us know by using the details on the Contact Us page.